Gameday: Round 2. Game Three. Capitals vs Penguins
 7:30 PM
PPG Paints Arena
TV: NBCSN
Radio: 105.9 The X
After beating the Capitals 6-2 on Saturday night in primetime, the Penguins return to Pittsburgh with a 2-0 series lead. With tonight, the Pens have a chance to go up 3-0, which would be huge IMO. 
Get Jammed! 
The background is wrong, BUT the lines are pretty much the same with the only except that Karl Alzner should be in the lineup. 
In the Crosby & Malkin era, the Pens have never lost a series when leading 2-0.

Tom Wilson sucks IAH.

Carl Hagelin, Brian Dumoulin, and Patric Hornqvist are all gametime decisions per Mike Sullivan.

Matt Murray has resumed skating also.

Rumor has it that Hornqvist was seen in a walking boot. 

Look for the Caps to whine about something tonight.

#SunBurnCity

#OviDidIt

Brooks Orpik defended him earlier today.

As of right now, the Pens have the top four in playoff scoring.

Much like they do with Henrik Lundqvist, the Pens have beachfront property in Braden Holtbys head.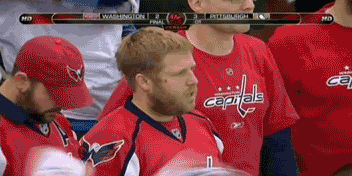 #DoTheDamnThing
Lets Go Pens!


Please reload
Old Posts from our site, heyyyyyfannnssss (4/11-2/15). Cute name, but impossible to remember.
​