Gameday. Game 57. Penguins vs Blues.
Sunday, February 11, 2018
 Scottrade Center
12:00PM
TV: NBC, TVAS
Radio: KMOX 1120, 105.9 'The X'
Following a 4-3 shootout loss in Dallas Friday night, the Penguins (30-22-4) will look to build a new winning streak when they take on the St. Louis Blues (34-20-3) today with puck drop set for just after 12PM on NBC. 
After taking a 2-0 lead Friday night in Dallas, the Penguins gave up three straight goals and thanks to the best defenseman in the NHL, Justin Schultz,  tied it in the final minute to force overtime. The Penguins looked good in OT but ultimately lost in the shootout because somehow goaltender Kari Lehtonen managed to stop Malkin, Crosby, and Kessel. That's almost unheard of. 
Ryan Reaves will make his return to St. Louis today. For their fans, this may be as emotional as the Marc-Andre Fleury return last week that we all had to endure. Reaves spent seven years in St. Louis before being traded to Pittsburgh for forward Oskar Sundqvist and the 31st overall pick in the draft. People are still mad about that trade, so needless to say, I think it was a great deal.
Either way, the Blues are good. They currently have the 7th best record in the NHL and somehow sit in third place in the Central Division. The Blues have won two in a row and are coming off a 5-2 win in Winnipeg Friday night. I'm pretty sure no team has won a game in regulation in Winnipeg since mid-December, so that's impressive. This will be the second matchup between these two teams. Because the NHL sucks, the Penguins opened the season against the Blues, raising their 5th Stanley Cup banner against a team that has little to no impact on the Penguins in the grand scheme of things. If you remember correctly, the Penguins lost in overtime by a score of 5-4 thanks to defenseman Alex Pietrangelo.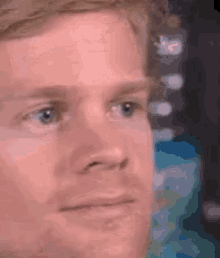 **Scouting the Refs sucks, we probably won't update this later. Who knows.** 
I miss Patric Hornqvist more and more every day.

National broadcast city today. Doc and Edzo. Buckle up. 

I just realized St.Louis is an hour behind us, so in reality the game starts at 11AM. Mind = blown.

Former Flyer Brayden Schenn leads the Blues in goals with 23 and assists with 30. I am stunned. 

I hope they show an unreal Ryan Reaves tribute video. Not sure what exactly they'd show, maybe just a bunch of fights and some deaths on the rink? Either way, I'm looking forward to it.

Beginning to think Sidney Crosby may never score #400. We've been stuck on 399 for what seems like an eternity.

Carl Hagelin scored again, so I guess that's good.

Following today's game, the Penguins will return home for three straight home games against the Senators, Kings, and Toronto Maple Leafs.

I hate every one of those teams, so that will be fun.

Speaking of teams I hate, the Rangers are blowing their team up and it is GLOOOOOOOOORIOUS.

The Penguins are 6-3-1 over their last ten games. That's still good. The Blues are 7-3-0, that's also good.
Do it.
Go Pens.  


Please reload
Old Posts from our site, heyyyyyfannnssss (4/11-2/15). Cute name, but impossible to remember.
​