Gameday. Game 67. Flames vs Penguins.
 PPG Paints Arena
7:00PM
TV: TVAS, SN, AT&T SportsNet
Radio: SPORTSNET FAN 960, 105.9 'The X'
The Penguins (37-25-4) are back in action tonight against the Calgary Flames (32-25-9), with puck drop set for just after 7:00PM from PPG Paints Arena. The Penguins are coming off thrilling 3-2 overtime win against the New York Islanders on Saturday night. That game could have easily been 69-2 in favor of the Penguins had Islanders rookie goaltender Christopher Gibson not stood on his head the entire night.
In that game, Penguins newly acquired, coveted center Derick Brassard had the game tying goal and Sidney Crosby decided to shoot the puck for once, which resulted in scoring the game winner in overtime. As mentioned above, the Penguins absolutely dominated the game. They finished the game with 50, yes 50, shots on net.  With the win Saturday night, the Penguins managed to avoid losing four in a row, which will be something the Flames will be looking to do tonight as well. They've currently lost three in a row, including their most recent game, a 3-1 loss to the god awful New York Rangers on Friday night. Yikes. It's no coincidence that Matt Hunwick was scratched in favor of Chad Ruhwedel and the Penguins won. Just sayin'. 
The Flames are led by forward Johnny Gaudreau, who has 73 points on the season (20 goals, 53 assists). Evgeni Malkin continues to dominate for the Penguins, leading them in points with 79 (36 goals, 43 assists). What a player.  The Penguins will be without goaltender Matt Murray again tonight, while the Flames are still without goaltender Mike Smith, who's out with a lower-body injury. I'm pretty sure he didn't make the trip with the Flames. Since Smith's injury, the Flames are 3-6-1. We can relate so well...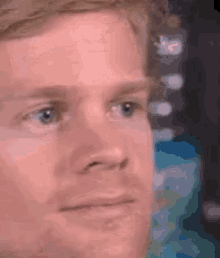 TBD.
 Tonight the Penguins are hosting 'Hockey Is For Everyone Night' tonight against the Flames.

Good on the Penguins, good on the NHL. 

We're no longer suspended on Twitter, so if you want live in-game takes, give us a follow @PensOfAnarchy. 

The Flames are actually a trash franchise considering they parted ways with Jagr. Some teams and people (us) would kill to see Jagr play every night.

Dominik Simon was recalled by the Penguins and played Saturday in the win. 

I fully expect Ruhwedel to slot in tonight again and replace the god awful Matt Hunwick.

Tristan Jarry in net tonight.. 

I'm still in favor of shooting Conor Sheary to the sun.

As mentioned above, Derick Brassard scored his first goal with the club Saturday, a big goal at that. He's now tallied a goal and an assist with the Penguins in three games.

Riley Sheahan is a very good fourth line center.
 When you realize Derick Brassard is your third line center and that your team is really good.
Do it.
Go Pens.


Please reload
Old Posts from our site, heyyyyyfannnssss (4/11-2/15). Cute name, but impossible to remember.
​