Gameday. Game 72. Penguins vs Canadiens.
Centre Bell
7:30PM
TV: NBCSN, RDS, TSN2, AT&T SportsNet
Radio: TSN 690 - 98.5FM, 105.9 'The X'
After blowing a two goal lead to the New York Rangers last night, the Penguins (40-26-5) will be back in action again tonight when they take on the Montreal Canadiens (26-32-12) from Bell Centre with puck drop set for just after 7:30PM.
I'm worried. Not because the Penguins managed to shit the bed last night, surrendering two leads and eventually losing in overtime following what was essentially a third period collapse to the rebuilding, god awful New York Rangers, I'm worried because this game is also on NBCSN. After seeing Susan Sarandon (I didn't even know who that was until it had to be explained to me) in between the benches last night, I'm scared to see who could potentially fill her shoes for tonight's game. Sarandon, who seemed like a long-time hockey fan (don't take that seriously) gave the broadcast both visual and audio AIDS. I felt more stupid for having listened to her try to talk about hockey. Honestly, I think she thought that this was the first time the Penguins and Rangers had ever played each other and I'm pretty sure she was waiting to see Mark Messier lineup for the faceoff against Sidney Crosby. 
Video - Billy DeMeyer - "OoOoOah"
 Speaking of bad, the Montreal Canadiens are just that. Carey Price is still recovering from a concussion and has missed a good chunk of games this season while defenseman Shea Weber had foot surgery and is done for the season. The Canadiens, as long as Marc Bergevin is the General Manager, will pretty much have nothing to play for. It's pretty entertaining to watch, although they usually play the Penguins well. There was good news though, Bryan Rust scored in his return with the Penguins. While the Penguins had an epic third period / overtime collapse, their first two periods were damn good as they dominated the Rangers in almost every measurable statistic. The Penguins were just probably bored to death and that's why they managed to blow the lead.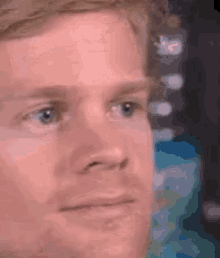 As mentioned above, NBCSN again tonight. Luckily AT&T SportsNet has the game as well. 

I don't know any good French Canadian celebrities besides Lemieux and Fleury, so they should put a bowl of poutine between the benches if need be. I'm sure it would do better than Susan Saranwrap or whatever her name was.

Last night I learned how fast Chris Kreider truly was. 

Andrew Shaw tried to kill someone last game and needed to be helped off the ice after he smacked his head. Good times.

The Penguins gave up two power play goals last night, yikes.

Also, the Penguins were 22-0-1 when leading after two periods before entering last night's game. Guess what, it's now 22-0-2.

Could we see our old friend Antti Niemi tonight? He may indeed be in between the pipes.

Apparently Conor Sheary was benched for the third period last night?? I was a big time fan.

The Montreal Canadiens have a pretty good rendition of the Canadian National Anthem. Get pumped.

The Habs actually won their last game. I'm shocked. 

The Penguins play the Canadiens three times in two weeks. Buckle up.

If you haven't yet, follow us on Twitter, @PensOfAnarchy  to keep up with our 'Biggest Piece of Shit' bracket. You can vote and print out your own copy.

If you somehow manage to fill out a perfect bracket, you win the chance to write a Gameday for us! 

Remember, Round 1 starts today, stay tuned for updates on the play-in games.
 Do it.
Go Pens.


Please reload
Old Posts from our site, heyyyyyfannnssss (4/11-2/15). Cute name, but impossible to remember.
​