Gameday. Round 1, Game 2. Flyers vs Penguins
 PPG Paints Arena
7:00PM
TV: NBCSN, CBC, TVAS, NBCSP, AT&T SportsNet
Radio: 97.5 The Fanatic, 105.9 'The X'
 *Before you read, press play*
Game One couldn't have gone better for the Penguins.  Not only did Sidney Crosby get a hat trick, not only did the Penguins score seven goals, the Penguins also turned in their 3rd straight shutout in the playoffs and 2nd shutout in as many games.  We aren't experts, but we hear that is pretty good.  What isn't good is Brian Elliott who got torched for five goals including Evgeni Malkin skating through the entire city of Philadelphia before ripping a back hander through Elliott's eye and then Sidney Crosby hit a three run home run over Elliott's shoulder for his first of three on the night.  There wasn't much to nitpick in Game One.  It was easily one of the most complete game the Penguins have played all season.  So naturally Game Two is going to be an overtime nail bitter.  
Tonight the Penguins look to put a stranglehold on the series going up 2-0 in the series. Puck drop is set for just after 7:00PM from PPG Paints Arena.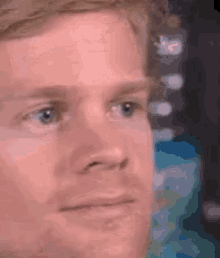 Rumor has it that the Flyers aren't making any lineup changes for game 2.  They are not holding a morning skate so we won't know until later. 

That means Brian Elliott is probably starting again. The Flyers would be better off starting Kate Smith's fat ghost over Elliott or any goalie on their roster for that matter.

Matt Murray's playoff shut out streak is over 206 minutes.

The Flyers streak without winning a cup is nearing 206 years.

Brandon Manning is still a douchebag.

Sidney Crosby would easily be the best player on the Pirates.

Speaking of pieces of shit Radko Gudas woke up today which is pretty unfortunate.

We talked about game 1 amongst other things yesterday on Blog Talk Radio.  You can listen to that here 

Artemi Panarin put the Jackets up 1-0 in their series against Washington. That's good. F both of those teams.
 Kate Smith didn't age well and yet she still aged better than this tweet.
Do It
Go Pens


Please reload
Old Posts from our site, heyyyyyfannnssss (4/11-2/15). Cute name, but impossible to remember.
​