Gameday. Game 18. Penguins @ Senators.
Saturday, November 17, 2018
Canadian Tire Centre
7:00pm
TV: SN, CITY, AT&T SportsNet
Radio: TSN1200, 105.9 'The X'
The reeling Penguins (7-7-3) hit the road for a brief one game trip, they'll be in Ottawa tonight taking on Matt Duchene and the Senators (8-8-3). Puck drop is set for just after 7pm from the Canadian Tire Centre.
The Penguins fell 4-3 to the Tampa Bay Lightning on Thursday night, thanks to Brayden Point's natural hat trick and their inability to stay out of the penalty box. The Bolts converted on 4 of 7 power play opportunities and Matt Cullen just took another tripping penalty as I wrote this. Tanner Pearson made his debut Thursday, he logged 13:43 of ice time and finished +1 on the night. Matt Murray made his return to the net and looked average as usual. To be fair, he didn't have a shot in hell to save any of Brayden Point's three goals and Yanni Gourde's shot was perfectly placed. The Penguins now sit last in the Metrosexual Division. 
The Senators are 6-3-2 at Canadian Tire Centre and have won two of their last three games including a 2-1 victory over the Detroit Red Wings on Thursday night. While defenseman Thomas Chabot leads the team in scoring with 22 points (5 goals, 17 assists), Matt Duchene is currently red hot. Over his last five games played, Duchene has 2 goals and 7 assists. Craig Anderson is expected to start in net for the Sens. Over his career against the Penguins, Anderson is 5-10-2 with a 2.85 goals against average. You know what that means, the Senators are going to win 7-0 tonight and Anderson is going to shut the door. 
No Sidney Crosby again tonight. He's out with an upper-body injury. That sucks, because Sid has absolutely torched the Sens over his career tallying 43 points in 38 career games against them.

Penguins center Derick Brassard is a game-time decision tonight. If all goes well, he should play. He'll likely get hurt again but that's besides the point. 

The Penguins are 3-6-1 over their last ten. Yikes.

If there's a bright side, the Penguins went 3-0 against the Senators last year and the Sens are even worse now.

If you live under a rock, over the offseason they lost forward Mike Hoffman and defenseman Erik Karlsson.

I'm curious if the Penguins used Uber or Lyft while in Ottawa, considering they were probably talking mad s**t on Head Coach Mike Sullivan & staff.

Don't get the reference? Check out what happened with the Senators the last time they took an Uber -> click here. 

No idea who's starting in net for the Penguins. I'd go Casey DeSmith but let's be real, both goalies essentially suck right now.

The league fined Matt Cullen $1,000 for his trip on J.T. Miller during Thursday's game. LOL.

If the Penguins lose tonight, they should trade everyone and move the team.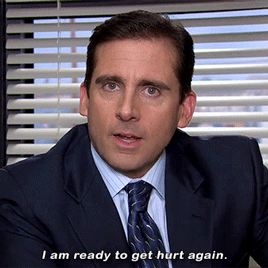 Yep.
Do it.
Go Pens.


Please reload
Old Posts from our site, heyyyyyfannnssss (4/11-2/15). Cute name, but impossible to remember.
​