Gameday. Game 27. Islanders vs Penguins.
Thursday, December 6, 2018
PPG Paints Arena
7:00pm
TV: SNE, SN1, SNP, MSG+, AT&T SportsNet
Radio: 88.7FM WRHU, 105.9 'The X'
Well, well, well. The flightless birds enter tonights game against the homeless Islanders of New York, clinging to being above .500 by a game (11-10-5). The Pens have been mediocre at home. They've been mediocre on the road. After a 6-1-2 start, the birds have crash landed this Christmas season, and the roster moves have begun to be made. Yesterday, GMJR swung a minor trade (Im not even gonna go into detail on the players) with Ottawa. But, once again the rumors are back that the Pens are looking at possibly moving Phil Kessel. Moving him is gonna be a tough sell, to the fans, team, and other teams. I don't see it happening...yet. But, if things don't take a turn for the better, Kessel and other big name players, might find themselves wearing new sweaters come the end of the trade deadline.
NYI and PIT faced off on October 30th, and the Pens lost 6-3. They would win just two more games in their next 8, with one of them coming on November 1st...against the Islanders in New York (3-2, shootout). Pittsburgh finished November 4-7-3, dropping in and out of the playoff picture. Does that tell you how bad most teams are in the East? Only time will tell how the Pens are moving forward, but one thing is clear for the players...Win now or lose your job.
In other NHL news...2021-2022 Seattle NHL begins play. I look forward to seeing Matt Murray and 4 other former Penguins lead the Seattle SuperSonics (because F the NBA) to the Stanley Cup where they lose to the since relocated Hartford Whalers.
 Tom Wilson was diagnosed with a concussion hahahahhahahaha.

Thomas Greiss dominated the Penguins last time out, he'll go up against Casey DeSmith tonight.

Patric Hornqvist just scored again.

Daniel Sprong scored in his Ducks debut last night. They clearly won the trade.

Dominik Simon is day to day with a lower-body injury, so Bryan Rust will get his chance to not suck tonight. He'll start on the right side alongside Jake Guentzel and Sidney Crosby.

Don't worry if you miss tonight's game, the Penguins play in New York again Monday!!

Sidney Crosby has 110 points in just 64 games against the Isles. Good God.

The Isles have cooled down significantly since the last time these teams met. They're 5-4-1 over their last ten. 

Matt Martin and Cal Clutterbuck on the same line, we're calling that the AIDS line tonight. Be prepared to get mad.

I really hate Tom Wilson.
 It's so beautiful - from SPORTSNET.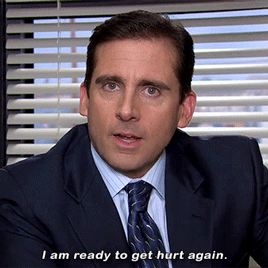 Do it.
Go Pens.


Please reload
Old Posts from our site, heyyyyyfannnssss (4/11-2/15). Cute name, but impossible to remember.
​