Gameday. Game 51. Senators vs Penguins.
PPG Paints Arena
7:00pm
TV: RDS, TSN5, AT&T SportsNet
Radio: TSN1200, 105.9 'The X'
There is simply no easy way to describe this 2018-2019 Pittsburgh Penguins (27-17-6) team. They followed up their awful 6-3 loss to the New Jersey Devils by dominating the league's best team, the Tampa Bay Lightning on Wednesday night, winning by a score of 4-2. Tonight, they conclude their three game home stand when they host a team that's given them fits all season, the Ottawa Senators (19-26-5). Puck drop is just after 7pm. 
That's right, the Penguins beat the league's best team Wednesday night by a score of 4-2. Although the final score didn't show domination, the Penguins controlled much of the game. In fact, the Penguins scored on three of their first five first-period shots, which honestly is incredible. Pittsburgh received goals from Riley Sheahan, Phil Kessel, Sidney Crosby and Kris Letang. Matt Murray made 33 saves in the win and he also leveled a Lightning player that got too close to his net. It was a good day.
Ottawa has won both contests against Pittsburgh so far this season so the Penguins will likely lose tonight. The Senators also have the lowest point total in the entire league enter tonight with just 43 so if you think the Penguins are winning...I'm afraid I've got some bad newwwwwwwws. Ottawa is led by forward Mark Stone who currently has 58 points (22G, 28A). 
The Penguins cancelled their morning skate because the roads are absolute trash. To be honest, I would expect Good Guy Casey DeSmith in net tonight considering the Penguins play in Toronto tomorrow night so they'll likely use Matt Murray then.
**ADDED IN**
Holy shit Jim Rutherford. Around 12:30pm this afternoon TSN Insider Darren Dreger tweeted that Derick Brassard was on the move and headed to Florida but more pieces were involved. A few moments later, it was announced that not only Brassard but also Riley Sheahan too. In return, the Penguins acquired centers Nick Bjugstad and Jared McCann.
The final deal looks like this:
To Pittsburgh:
-(C) Nick Bjugstad
-(C) Jared McCann
To Florida: 
-Derick Brassard
-Riley Sheahan
-2019 2nd round draft pick (PIT)
-2019 4th round draft pick (PIT)
-2019 4th round draft pick (MIN)
My take: Jim Rutherford is a god damn artist. Derick Brassard clearly hasn't been the answer here since being acquired last February and they were set to lose Riley Sheahan for nothing this upcoming offseason. Bjugstad, 26, is a big body but still skilled enough where he can actually play hockey. In addition to his size, Bjugstad also comes with team control since he's signed through the 2020-2021 season at an average annual value of $4.1M. McCann, 22, has had a really good season thus far posting 8 goals and 10 assists for 18 points. He is signed through the 2019-2020 season with an average annual value of only $1.25M.
Let me also state that if you're mad that the Penguins gave up draft picks to acquire these guys, do keep in mind:
1.) Derick Brassard was an absolute waste here and Sheahan was gone after this season.
2.) Mike Sullivan won't use drafted players correctly anyways so those down the liners don't even matter.
3.) The window to win is now.
4.) Both players are younger and come with team control for the foreseeable future.
5.) The Penguins still have their first round pick (as of the moment I am typing this). 
Both Bjugstad and McCann could make their Penguins debut tonight. 
Nick Bjugstad will wear #27 and Jared McCann will wear #19.

Bjugstad is a god damn unit. He stands at 6'6. His size and physicality along with not being named Derick Brassard should give the Pens a solid three center model again. 

In 394 career NHL games, Bjugstad has 87 goals, 104 assists for 191 points. 

Speaking of Florida, the Tampa Bay Lightning are a bunch of scumbags. What a dirty / piss-baby filled team they have. Cedric Paquette should be in jail for assault. 

This will be Pittsburgh's first chance to see the Senators without Erik Karlsson, considering the previous two games this season have been at the Canadian Tire Centre.

Kris Letang won't win the Norris but he should absolutely be in the conversation.

Teddy Blueger looked solid in his debut Wednesday. He was +1 in the 6:22 that he played.

Jack Johnson is poor and his parents stole all his money but he leveled a few guys Wednesday night so I was happy.

If you needed any further confirmation that the Penguins will lose tonight, the Sens are coming off their bye week and haven't played since January 22nd.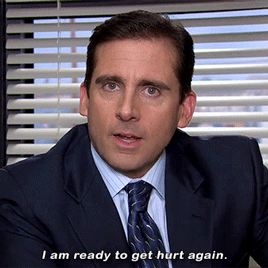 Do it.
Go Pens. 


Please reload
Old Posts from our site, heyyyyyfannnssss (4/11-2/15). Cute name, but impossible to remember.
​