Gameday. Game 63. Penguins @ Blue Jackets.
Tuesday, February 26, 2019
Nationwide Arena
7:00pm
TV: ESPN+, FS-O, AT&T SportsNet
Radio: 97.1FM, 105.9 'The X'
Helllllllllloooooo everybodyyyyy a lot has changed since the last time we spoke but in the meantime, the Penguins (32-22-8) head to Columbus to take on the new-look Blue Jackets (35-23-3). Puck drop is set for just after 7pm from Nationwide Arena. 
So the Penguins (Matt Murray) lost the Stadium Series game on Saturday after leading by a score of 3-1 with just nine minutes to go. The Penguins fell in OT by a score of 4 to 3 thanks to a Claude Giroux goal that was honestly softer that puppy shit. In the game, the Penguins lost defensemen Brian Dumoulin (concussion) and Kris Letang (upper-body) which obviously makes this situation less than ideal. While that wasn't bad enough, what Jim Rutherford did yesterday may have been even worse.
Yesterday GMJR made two deals, one minor one and one that has me jammed up. Trade one: The Penguins acquired 'defenseman' Erik Gudbranson from the Vancouver Canucks in exchange for forward Tanner Pearson. Let me start by saying that I am not an analytics super fan. While I do believe advanced metrics tell a story and are important in terms of judging a player, it's not the full story and sometimes change of scenery trades can benefit both parties. That said, Gudbranson is a lethargic 6'5 unit that can barely skate and if you thought Jack Johnson was bad, he may be worse. 
Yes - the Penguins are currently without their three top defensemen and while I do think Rutherford needed to shore up the blueline if the Penguins were going to make a legit run this year, trading for Gudbranson wasn't it. Gudbranson, 27, is signed through the next two seasons with a $4m cap hit. $4M!!! That has me wondering, when everyone is healthy (knock on wood) where does he fit in all of this? The way I see it is you're either going to scratch someone like a Marcus Pettersson or Juuso Riikola who have played some good hockey as of late or you're going to bench someone who's making $4m. Either way, it's a loss and now between Jack Johnson AND Erik Gudbranson, the Penguins now have $7.25m invested in just two defenseman until the end of the 2020-2021 season. Yikesssss.
When healthy:
Dumoulin - Letang
Maatta - Schultz
Johnson - Pettersson 
Where does Gudbranson fit? Riikola? Ruhwedel? Both of those players are more serviceable than him for far less money too. 
Also, I acknowledge that Jim Rutherford has won back to back Stanley Cups and was not far off going for the first three-peat in 35 years. That said, he's gone senile. Last year, the Penguins traded Oskar Sundqvist and the 31st overall pick in the draft for Ryan Reaves because they wanted someone to protect Crosby and Malkin. While I don't think Reaves was going to ever truly 'protect' anybody, he did make the Penguins tougher to play against. That said, if Rutherford felt the need to get somebody like this AGAIN, he should have never traded Reaves in the first place. Some of what Rutherford said about Gudbranson in the presser yesterday is killing me slowly:
"He's a real heart and soul guy...He can protect our players. He puts us in a stronger position to push back when we get into more physical games."
If you have to try and sell me on heart and soul of a player and not on how he plays the game, you've lost me. No thanks. Gudbranson won't play tonight because usually most players acquired from Canadian teams take about nine weeks to get here because of Visa issues so this may be a blessing in disguise. 
The other trade the Penguins made was actually a good one. The Penguins sent minor league forward J-S Dea to the Florida Panthers in exchange for defenseman Chris Wideman. THIS IS A HOCKEY TRADE. Wideman, 29, has already been with four clubs this year but is a free agent at year's end. He'll report to Wilkes-Barre and be a depth option if need be. Honestly, if the Penguins need to use Wideman's services this season, just assume the season is over and we're tanking for Hughes.
Now onto the Penguins opponent tonight, the Columbus Blue Jackets. What a ballsy team. CBJ currently sits one spot ahead of the Penguins in the playoff race so tonight's essentially a four point swing game and if the postseason were to start tomorrow, the Pens would not be in. With Sergei Bobrovsky and Artemi Panarin set to become unrestricted free agents this offseason, CBJ went all in. Last week, they acquired center Matt Duchene from Senators in a deal that sent a prospect as well as a pair of conditional first round picks to Ottawa. CBJ also acquired Duchene's teammate in Ottawa, left winger Ryan Dzingel for Anthony Duclair and a pair of second round picks in the 2020-2021 draft. Columbus also went out and added defenseman Adam McQuaid (he sucks) from the Rangers and backup goalie / notorious emoji tweeting asshole Keith Kinkaid from the New Jersey Devils. Duchene, Dzingel and McQuaid are expected to be in the lineup tonight.
Expect Matt Murray vs Sergei Bobrovsky tonight. 
Hard to be optimistic about the last quarter of the season watching every team in your division improve. 

Jim Rutherford is senile.

Zach Trotman will slot in to fill Gudbranson's place until he gets here. 

Jack Johnson is a top pair defenseman again tonight. That said, he played 31:01 Saturday and looked incredible. Sucks Matt Murray ruined it for him and the other three defensemen that played all game.

Will Jack Johnson get a tribute video? It's first time back in Columbus since signing with the Penguins.

Letang's injury is believed to be shorter term. He's 'day-to-day.'

The Penguins will see the Jackets three times over the next week and a half. The Penguins are 1-0 against them this season.

The last time the Penguins found themselves outside of the playoffs this late in the season was back in 2009 and I think you know what happened that year...

Honestly, I don't have a lot of hope and will likely be at a bar drinking.

Follow us on Twitter, @PensOfAnarchy.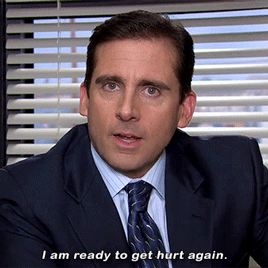 Do it. 
Go Pens.


Please reload
Old Posts from our site, heyyyyyfannnssss (4/11-2/15). Cute name, but impossible to remember.
​