Gameday. Game 79. Hurricanes vs Penguins.
PPG Paints Arena
5:00pm
TV: NHL Network, FS-CR, AT&T Sportsnet
Radio: 99.9 'The Fan', 105.9 'The X' 
The final few games are upon us and the Penguins are probably gonna lose today. They have about as much of a chance to win this game as our buddy Zack Morris has of not drinking any alcohol in the month of April. That said, the Pens will face the Hurricanes for the second time in two weeks and will try to actually win this one. Puck drop set for 5pm from PPG Paints Arena.
The Penguins (42-25-11) look to solidify their run into the postseason with a win over the Hurricanes (43-28-7), who by far are the most fun team in the league, which make Don Cherry mad, and that makes me very happy. Pittsburgh is coming off a 3-1 loss to Nashville on Friday night which has left them with 95 points on the season. Carolina is coming off a 5-2 win over the Flyers yesterday which eliminated those scumbags from the postseason yet again. The victory gives Carolina 93 points on the season which makes today's game rather important. With a loss today, the Penguins will hold a wildcard spot instead of a divisional spot. Tough scene. Give me a Penguins vs Islanders matchup all day.
For the Pens, Evgeni Malkin appears doubtful again today but hopes to play a game or two before the playoffs begin (if they make them).
But at least we have Matt Cullen........
Phil Kessel, can we have a goal please??? He has zero over his last seven.
Matt Murray vs Petr Mrazek in goal tonight. 
Referee and notorious Penguin hater, Tim Peel, is retiring at the end of the season. Thank Christ.

Nick Bjugstad has goals in back-to-back games. 

Canes goalie Petr Mrazek is one win away from 100 for his career. Naturally Canes win today.

Former Penguins Jordan Staal and Greg McKegg return to PPG.

Tribute vid for McKegg pls. What a legend.

Holy shit, five Hurricanes players have at least 20 goals on the year.

The Hurricanes have ended their celebrations as they "focus on their playoff push".

Should've traded for people at the deadline smh.

Carolina is finally recovering from what GMJR did to them.

Cant wait for him to do that to PGH.

If Kessel doesn't score today, Morris will give up Fatheads until next hockey season. 

TBH, I low-key like Carolina.

3 games left after today.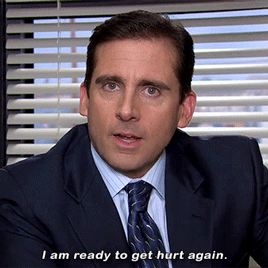 That is all.
LGP.


Please reload
Old Posts from our site, heyyyyyfannnssss (4/11-2/15). Cute name, but impossible to remember.
​