Gameday. Game 5. Penguins @ Wild.
Saturday, October 12, 2019
Xcel Energy Center
8:30pm
TV: ESPN+, FS-N, FS-WI, AT&T SportsNet
Radio: KFAN 100.3, 105.9 'The X' 
Hellllooooooo everybodyyyyyy, the Penguins (2-2) look to build off their 'big' 2-1 win against the Ducks on Thursday night when they hit the road for the first time this season to take on the winless Minnesota Wild (0-3-0). Puck drop is set for just after 8:30pm from the Xcel Energy Center. 
Yes folks believe it or not, the Penguins beat Whitehall native John Gibson and the Ducks who were undefeated coming into the game by a score of 2-1. Sidney Crosby and Jake Guentzel scored for the Penguins, who somehow had six power play opportunities throughout the game. Not sure if Anaheim was trying out a new strategy or something but they decided to leave Sidney Crosby wide open for his goal. Pretty bad move and it certainly did not pay off for them, IMO.
Minnesota is bad, folks. They have yet to win a game this season and are coming off a 5-2 loss to the Winnipeg Jets on Thursday night. The one thing these two teams both have in common though is that they both lost to the Jets this week. This will be the Wild's home opener though so I fully expect them to come out on cocaine. The Wild are led by defenseman Ryan Suter who has three points on the year (1G, 2A). Truthfully, this should be a game the Penguins win although I'm sure they'll make it overly difficult if not lose by a lot. Tristan Jarry may get his first start of the season with the Penguins playing in Winnipeg tomorrow night. Expect Devan Dubnyk to be in net for the Wild. 
This will be the Wild's home opener.

Never forget when the Penguins almost traded Phil Kessel and Jack Johnson to Minnesota for Jason Zucker and Victor freakin' Rask.

Jake Guentzel enters tonight on a three game point streak.

The Penguins are 0-4 in their last 4 games following a win.

The home team is 4-1 in the last five meetings between the Pens and Wild.

Apparently Jim Rutherford is shopping Erik Gudbranson. I fully don't expect him to go anywhere because I have hope.

Speaking of going somewhere, the Penguins recalled Joseph Blandisi from Wilkes-Barre. As a corresponding move, they sent Andrew Agozzino back down. 

Sidney Crosby has 6 points in 4 games (2G, 4A).

I'm going to the Carrie Underwood concert tonight so that's exciting. If you didn't know, she's married to former NHL player and Atmosphere captain, Mike Fisher. 

Also, big news: we will be adding another section to our gamedays over the next few games. Stay tuned. 

Follow along on Twitter, @PensOfAnarchy.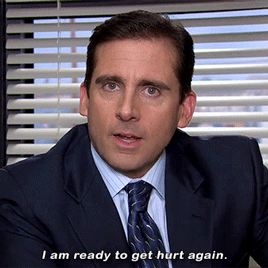 Do it. Go Pens. 


Please reload
Old Posts from our site, heyyyyyfannnssss (4/11-2/15). Cute name, but impossible to remember.
​