Gameday. Game 6. Penguins @ Jets.
Bell MTS Place
7:00pm
TV: NHL Network, TVAS, SN1, AT&T Sportsnet
Radio: TSN 1290, 105.9 'The X' 
The Penguins (3-2-0) fly North of the Border today for the first time this season as they meet the Jets (4-2-0) in beautiful, cold, snowy Winnipeg. Coming off a slaughtering of the Wild last night, the Penguins are playing their first back-to-back of the season against the Jets, who beat them 4-1 on Tuesday in Pittsburgh and beat the Blackhawks 3-2 in OT last night in Chicago. Neither team is fresh. Expect Tristan Jarry to make his season debut tonight. This is gonna be short because I have money to lose gambling, birthday to spend (yes, today is my birthday), and football to watch.
Hopefully Concierge Marie can advise the Penguins on what to do on a cold Winnipeg night.

The Penguins are +105 on the Money Line (FoxBet) if you're into that thing

No clue what the Pens were on back-to-backs last year and I don't really care enough to look.

I would assume the Penguins lineup would be the same as last night.

This is the last game of a quick 2 game road trip

O' Canada tonight >>>

Adam Johnson and Sam Lafferty are good. 

The Jets are playing at least two defensemen we've heard of tonight

Still no clue what a Tucker Poolman is

Mark Scheifele is pretty good.

I'd expect Laurent Brossoit to play in goal for the Jets.

Not really sure if he's a real person either.

Today is my birthday so I don't really care about anything else.

Nate's Gambling Corner:

Hammer the Sharks. At home, after two days off against Calgary who is playing their 3rd game in 4 days including last night in Vegas. (Sharks are -133 on the Moneyline and +188 on the Puckline)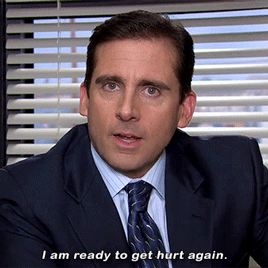 Do it. Go Pens.


Please reload
Old Posts from our site, heyyyyyfannnssss (4/11-2/15). Cute name, but impossible to remember.
​