Gameday. Game 7. Avalanche vs Penguins.
Wednesday, October 16, 2019
PPG Paints Arena
7:00pm
TV: NBCSN
Radio: FM 92.5 / AM950, 105.9 'The X' 
Hellloooooooo everybodyyyyy, tonight the Penguins (4-2-0) return home to take on the only undefeated team left in the league, the Colorado Avalanche (5-0-0) as they try to make it four wins in a row. Puck drop is set for 7pm from PPG Paints Arena. 
The Penguins had themselves quite the weekend to say the least. On Saturday night they went into Minnesota and beat the piss out of Devan Dubnyk and the Wild by a score of 7-4 to spoil their home opener and on Sunday, they beat the wheels off the Jets in Winnipeg by a score of 7-2. This weekend marked the fourth time in franchise history that the Penguins scored seven goals in back-to-back games...this being the first time since way back on October 17-18 in 1986. 
Tonight may be a little different, though. As mentioned above, the Av's enter this game undefeated. They are currently 5-0-0 on the young season and are coming off a 6-3 victory in Washington on Monday night. Led by Mikko Rantanen 9 points (4G, 5A) and Nathan MacKinnon 8 points (2G, 6A), the Av's are an absolute wagon of a hockey team. The Pens may be without forward Jared McCann due to a lower-body injury which is obviously less than ideal, however, he has not be ruled out yet.
Expect former Caps backup goalie Philipp Grubauer to start opposite of Matt Murray tonight.
DID YOU KNOW THAT NATHAN MACKINNON AND SIDNEY CROSBY ARE FROM COLE HARBOUR, NOVA SCOTIA????? 

If you didn't, you're about to hear it 69,420 times.

Seems like Jack Johnson and Erik Gudbranson are just rotating... it looks like no Gudbranson tonight. I'll probably be wrong though.

Last game was the first time I've really noticed Zach Aston-Reese since Tom Wilson tossed his salad.

Kris Letang became the first defenseman in Penguins franchise history to record 500 points. 

He also tallied another point putting him at 501 for his career, which is good for sole possession of 9th place in franchise history - per the Penguins website.

Sam Lafferty is good, I think.

I forgot Nazem Kadri was a member of the Av's. He was part of a deal that sent defenseman Tyson Barrie to the Leafs. I'm fully ready to be mad.

UPDATE: Jared McCann officially listed as a 'game-time' decision (surprise surprise) by Mike Sullivan.

Honestly, this should be a fun game so now that I said that, I fully expect the Penguins to lose by 12.

It's 70's night, so the Pens could lose by 70. Stay tuned.

Nationally televised game tonight. Buckle up.

Follow along - @PensOfAnarchy.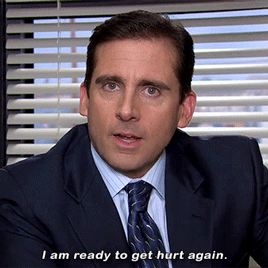 Do it. 
Go Pens.


Please reload
Old Posts from our site, heyyyyyfannnssss (4/11-2/15). Cute name, but impossible to remember.
​