Gameday. Game 10. Penguins @ Panthers.
Tuesday, October 22, 2019
 BB&T Center
7:00pm
TV: ESPN +, FS-F, AT&T Sportsnet
Radio: WQAM, 105.9 'The X' 
Hellloooooooo everybodyyyyyy, the Penguins (6-3-0) look to begin a new winning streak when they hit the road for three straight beginning tonight when they take on the Florida Panthers (3-2-3). Puck drop is set for 7pm from the BB&T Center.
Marc-Andre Fleury and the Las Vegas Golden Knights ended the Penguins five-game winning streak on Saturday, beating them by a score of 3-0. Fleury recorded the 57th shutout of his career which is good for 20th all-time in the history of the NHL, which is indeed good. The Penguins actually played well and carried play much of the game, however, they weren't able to beat MAF. In addition, Jack Johnson proved once again why he's terrible at hockey. Johnson was caught completely out of position...like he wasn't even in the same hemisphere as the puck which allowed Paul Stastny to score probably one of the easiest goals of his career to put the Knights up 1-0. Haven't seen it yet? Check this out:
WTF
Looking ahead to tonight, the Florida Panthers have been meh so far this season. Somehow, they already have three overtime / shootout losses which is legit incredible for how young this season is. A bit of a fun fact for you: Aleksander Barkov, who scored 35 goals last year for the Cats, has yet to record one this season. Granted this is only the 9th game of the year for the Panthers but still. That said, I definitely expect him to score a natural hat-trick tonight along with a Gordie Howe one probably six other goals too. Apparently the Panthers may be without Pittsburgh native Vincent Trocheck. He has an undisclosed injury and apparently is 'questionable.' Expect Brian Boyle to make his Panthers debut tonight if Trocheck is unable to go. Boyle was signed to a one-year $940,000 deal by the Panthers on Sunday. 
In net, we'll see a familiar face: Sergei Bobrovsky, who signed a seven year deal in the offseason, will oppose Matt Murray. Bobrovsky has been pretty bad this year, posting an .872 save percentage and a whopping 4.07 goals against average in six games played this year. Yikes. 
Brian Dumoulin will miss both Florida games. He's 'day-to-day' (same) with a lower-body injury. He was placed on IR retroactive to October 18 so he wouldn't be able to return until Saturday's matchup with the Stars anyway.

Brandon Tanev continues to hit people. He's second in the league with 42 behind former Penguin legend Ryan Reaves (47).

The Penguins will play the Panthers three times this season. They'll play in Pittsburgh in January and down in Florida again in February.

Apparently forwards Bryan Rust and Nick Bjugstad made the trip. Rust is eligible to return Saturday against Dallas and we could see Bjugstad before that. Stay tuned.

Also: Alex Galchenyuk, Evgeni Malkin and Zach Trotman all skated prior to Monday's practice. Obviously this is encouraging but also it's important to keep in mind that we're talking about the Penguins where injuries happen 24/7.

Per the Penguins website, Matt Murray is 5-1 in his career against the Panthers posting a .937 save percentage with a 2.16 goals against average to a go along with that. Not bad.

The Pens have also earned points in 14 out of their last 15 contests played against the Panthers. During that stretch they're 11-1-3. I feel like that's good.

The Penguins head to Tampa tomorrow for the second of a back-to-back. Puck drop will be at 8pm because it's on NBCSN.

Honestly, just don't get hurt.

Follow along - @PensOfAnarchy.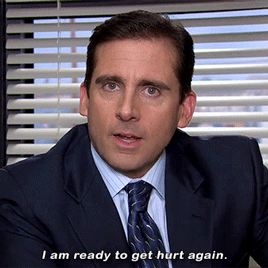 Do it. 
Go Pens.


Please reload
Old Posts from our site, heyyyyyfannnssss (4/11-2/15). Cute name, but impossible to remember.
​