Gameday. Game 11. Penguins @ Lightning
Wednesday, October 23, 2019
Amalie Arena
8:00pm
TV: NBCSN
Radio: 970 WFLA, 105.9 'The X'
Hellooooooo everybodddyyyyyy, tonight the Penguins (6-4-0) will play their second of a back-to-back when they head over to the other side of the state to take on Steven Stamkos and the Tampa Bay Lightning (4-3-1). Puck is set to drop from Amalie Arena at 8:00pm.
The Penguins lost last night to the Florida Panthers by a score of 4-2. Jonathan Huberdeau tallied a goal and an assist for Florida in the win. Overall, it looked like the Penguins were tired, despite a late comeback in which I had hope and was left disappointed. Tonight, they'll head across the state to take on a Tampa team that's coming off a 6-2 loss to the Avalanche on Saturday. It's no secret that the Lightning are an absolute wagon of a hockey team, they just can never win when it matters. I fully expect them to come out firing tonight.
Goaltender Tristan Jarry is expected to make his third start of the season for the Penguins against Andrei Vasilevskiy. Nick Bjugstad COULD make his season debut tonight, but I doubt it.
NBCSN tonight

Expect Tristan Jarry to start for the Penguins.  

This will be the first of three meetings against these clubs. The Penguins return to Tampa February 6th and they come to PPG on February 11th.

Steven Stamkos leads the Lighting with 9 points in 8 games (4G, 5A)

I forgot the Lightning have Kevin Shattenkirk, he'll probably score a goal tonight.

The Lightning penalty kill is ranked 28th in the league which is not good. So the Penguins should try to draw some penalties.

Per the Penguins website, Sidney Crosby has 52 points (19G, 33A) in 39 career games played against the Bolts.

Last season, the Penguins lost 2/3 to the Bolts.

The Penguins have earned points in 13 of their last 16 road games which is good.

Not good, the Penguins power play is just 1/12 over their last four games.

Follow along @PensOfAnarchy.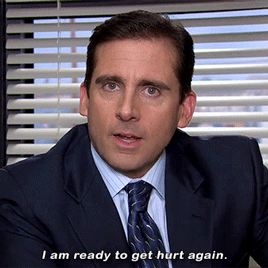 Do it.
Go Pens. 


Please reload
Old Posts from our site, heyyyyyfannnssss (4/11-2/15). Cute name, but impossible to remember.
​