Gameday. Game 12. Penguins @ Stars.
Saturday, October 26, 2019
American Airlines Center
8:00pm
TV: ESPN+, FS-SW, AT&T Sportsnet
Radio: KTCK 1310AM-AM,  96.7-FM, 105.9 'The X' 
Helllloooooo everybodyyyyy, the Penguins (6-5-0) look to snap their three game losing streak tonight when they travel to Dallas to take on the Stars (4-7-1). Puck drop is set for 8pm from American Airlines Center.
The Pens conclude their three game road trip tonight in Dallas. They lost their last time out 3-2 against the Lightning after blowing a third period lead. It appeared as if the Penguins had tied it with roughly a second to go, however, after review it was deemed inconclusive. I'm still kinda pissed but it's whatever. See for yourself:
Somehow the Stars have rattled off three straight after losing to Pens 4-2 last Friday. Some good news though, the Penguins did make a move since we last wrote. Pittsburgh sent defenseman Erik Gudbranson to the Anaheim Ducks in exchange veteran forward Andreas Martinsen and a 2021 seventh-round pick. The move was done to clear cap space and the Penguins did just that, shedding Gudbranson's $4M cap hit. I'm sure they'll use this money to acquire some random plug in the not too distant future and then trade them whenever they don't work out. Stay tuned. 
Expect Matt Murray to oppose Ben Bishop in goal.
Pens conclude their three game road trip tonight. They'll play the scumbags from against the state Tuesday.

Pittsburgh has won 4 straight against the Stars.

Per the lines, it looks like Joe Pavelski is on the 4th line. For $7M a season, that's pretty yikes.

Juuso Riikola could find himself in the lineup with Gudbranson now gone...stay tuned.

Expect forwards Bryan Rust and Nick Bjugstad to play tonight. Rust will make his season debut while Bjugstad returns after missing 9 games

Per the Penguins website, they're 5-2 against the Western Conference this year...that's pretty good, tbh.

The Penguins enter tonight tied for 4th in the Metrosexual Division.

Brandon Tanev is good. His backhand goal against Tampa was absolutely incredible.

Follow along - @PensOfAnarchy
 Speaking of 'On Dallas', this was Tyler Seguin's old house that was destroyed by storms last week. Damn.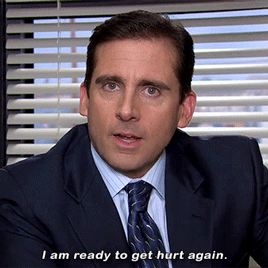 Do it.
Go Pens.


Please reload
Old Posts from our site, heyyyyyfannnssss (4/11-2/15). Cute name, but impossible to remember.
​