Gameday. Game 17. Blackhawks vs Penguins.
Saturday, November 9, 2019
PPG Paints Arena
7:00pm
TV: NHL Network, NBCSCH, AT&T Sportsnet
Radio: WGN 720, 105.9 'The X'
Good Evening everybodyyy! It's game 17 for the Pittsburgh Penguins as they take on the Blackhawks of Chicago. The Penguins are 9-6-1 so far this season and are coming off an overtime win over the New York Islanders. Meanwhile, Chicago comes in with a 5-7-3 and are coming off a 5-2 win over Vancouver. 
Pittsburgh will be without Kris Letang as he is out "week-to-week" with an injury. We get to see old friend Olli Maata back in town for the first time this season. This is just the type of game the Pens should win, but will likely break our hearts and lose. Chicago sucks so they will likely win. 
Sidney Crosby continues to prove he's a great dude as he gifted the car he won at the All-Star Game last season to a veteran. This is a good time to remind people that certain media people think Crosby isn't the best in the world...smh.
Bryan Rust has be awesome since coming back from injury. Now if only we can get the rest of the team to play as consistent and as well as Rusty. 
Why is Jack Johnson still on this team? God he sucks. Donald Duck could play better defense than Johnson.
Look for Artemi Panarin to score eight goals for the Hawks today even though he's not even a member of the team.

Kirby Dach is elite. I don't even know the guy but his interview on Spittin' Chiclets was elite. If you haven't listened, check it out.

The Blackhawks suck, even in NHL 20.

Look for Letang to be invisible out there tonight. Just my opinion.

Will Murray continue to give up goals? Yes..yes he will.

Jack Johnson sucks.

Olli Maata scores tonight. 

Final score prediction:

Chicago 3. Pittsburgh 1 or Pittsburgh 3. Chicago 1. Could go either way.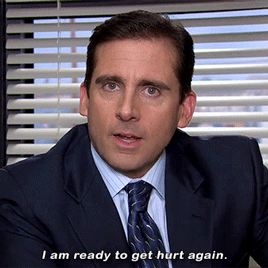 Do it.
Go Pens.


Please reload
Old Posts from our site, heyyyyyfannnssss (4/11-2/15). Cute name, but impossible to remember.
​