Gameday. Game 19. Penguins @ Devils.
Friday, November 15, 2019
 Prudential Center
7:00pm
TV: ESPN+, SN, MSG+, AT&T Sportsnet
Radio: Devils Hockey Net, 105.9 'The X' 
Helllooooooooo everybodyyyyyy, the Crosby-less Penguins (10-6-2) head to New Jersey tonight to play their first game of a weekend back-to-back when they take on the Devils (5-8-4). Puck is set to drop from the Prudential Center at 7PM.
If you live under a rock or haven't heard the news yet...the Penguins will be without their captain (and savior) Sidney Crosby for the next six weeks after he underwent successful core muscle surgery. This is obviously less than ideal, but apparently Sid had been dealing with this issue since training camp and put the surgery off because the team was already so banged up. What. A. Leader. The six-week timetable means he'll be back right around Christmas, so what a nice gift that would be. Prior to going down, Crosby led the team in points with 17 in 17 games. The spotlight now shifts to Evgeni Malkin. 
The Pens lost their last time out (which feels like forever), falling 3-2 to the Rangers in overtime. Rangers rookie Kappo Kakko had two goals including the overtime winner. He's really fast. As has been the trend of late, Pittsburgh fell behind 2-0 and battled back, although this time they were unable to complete the comeback. Justin Schultz and Jared McCann scored in the loss and Matt Murray made 24 saves. 
Looking ahead to the Devils tonight...they're bad. They currently sit last in the league with 14 points through 17 games. On paper though, the Devils are absolutely incredible. This past offseason they added Jack Hughes (#1 draft pick), PK Subban, Nikita Gusev, and Wayne Simmonds. New Jersey is led by Taylor Hall (future Penguin) who has 15 points through 17 games (2G, 13A). The Devils always seem to dominate the Pens though, so I fully expect them to win by a lot tonight. Last season, the Pens won just one of their four meetings against New Jersey. 
It will be interesting to see who the Penguins turn to in goal tonight with Toronto coming to town tomorrow. Realistically, I think Murray goes tonight and Jarry tomorrow but that's pure speculation. The Devils also have a back-to-back this weekend. They are turning to 22 year-old MacKenzie Blackwood tonight.
 Stripes are TBD and likely won't be updated later. 
Myles Garrett is a scumbag and I hope someone ends his career. However they decide to do it is completely fine with me. Didn't see the end of the Steeler game? 
Per the Penguins, Dominik Kahun will play in his 100th career game while Alex Galchenyuk will play in his 500th. 

Jack Johnson will also play his 100th career game as a Penguin tonight which means he has just 309 games left (excluding the postseason) in a Penguins uniform. Yay!!

With their overtime loss Tuesday against the Rangers, the Penguins have still yet to lose in regulation to a Metrosexual Division opponent. They are 3-0-1 so far this season against their respective division. 

Of course, because the NHL schedule is stupid as hell, the Devils make their first trip to Pittsburgh a week from today. Then, of course, these teams won't play until March 10th lol.

Speaking of these two teams, Crosby's absence will be felt tonight. In 65 career games against the Devils, he has 72 points (33G, 39A). 

I have more respect for Tom Wilson than I do for Myles Garrett.

Also...an unreal stat per the Penguins, Evgeni Malkin has 66 goals and 95 assists (161 points) in 121 games without Crosby in the lineup. That's pretty good.

I still have PTSD from watching Alex Galchenyuk pass up three good shooting opportunities Tuesday night and that's just what I noticed. No wonder why his dad always yelled at him. 

Maurkice Pouncey deserves a Purple Heart.

Honestly, since it's the Devils I'm ready to be hurt again.

Miles Wood = elite name.

It's a shame Garrett's attacker couldn't do anything worse. 

Follow along on Twitter - @PensOfAnarchy.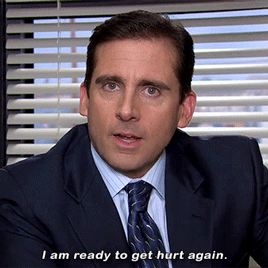 Do it.
Go Pens.


Please reload
Old Posts from our site, heyyyyyfannnssss (4/11-2/15). Cute name, but impossible to remember.
​