Gameday. Game 23. Devils vs Penguins.
Friday, November 22, 2019
PPG Paints Arena
7:00pm
TV: NHL Network, TVAS, SN, MSG+, AT&T Sportsnet
Radio: DEVILS HOCKEY NET., 105.9 'The X' 
If you enjoy misery and disappointment, you've come to the right spot! The Penguins (11-7-4) will play the second game of their back-to-back tonight when the New Jersey Devils (7-9-4) come to town. Puck is scheduled to drop from PPG Paints Arena just after 7:00pm.
Death, taxes, and being disappointed by the Islanders. It's the three guarantees of life. Last night in Brooklyn was no different. The Penguins fell 4-3 in overtime despite a late rally. Patric Hornqvist tied the game with just 29.9 seconds left to send it to overtime, however, Brock Nelson AGAIN, ended the game after he walked around Marcus Pettersson and tucked the puck past a sliding Matt Murray (still no idea what the hell he was trying to do there). I'm going to blame Murray because I can but yikes the Penguins defense has been awful as of late. In addition to the defense being absolutely terrible, the officiating was equally as bad last night. Josh Bailey and Jared McCann got into it and the ref appeared to eject McCann. Upon further review, McCann, who had already started undressing, we as not ejected and Zach Trotman had to go retrieve him. Essentially the Penguins were down a player (a good player) all because the referees had no idea what the hell they called. It was a wild game on the Island last night but thank god the Penguins won't face the Isles again until March 15th. I already have PTSD from the playoffs and these first three games and I'm sure it will take awhile to get over. Moving on.
Tonight the Devils come to town. It's the second of four meetings between these two clubs this season. If you recall, the Penguins lost last week in New Jersey by a score of 2-1 when you guessed it, Matt Murray butchered a save. New Jersey has rebounded lately, winning three of their last five games including a back-to-back last week against Pittsburgh and the lowly Minnesota Wild, however, they did fall 5-1 to the Bruins their last time out on Tuesday. No idea what to expect tonight but the Devils always play the Pens well so I'm ready to be hurt again.
Expect Tristan Jarry to get the start in net tonight for the Pens. He's been solid so far this season (in the limited opportunities that he's had). Through five games, he's posted a .938 save percentage with a 1.98 goals against average. It will probably be 22 year-old MacKenzie Blackwood in goal for the Devils. 
No question about it, I am ready to get hurt again. 

In case you didn't hear yesterday... Justin Schultz is out 'longer-term' and Nick Bjugstad will miss a minimum of eight weeks after undergoing core muscle surgery, much like Sidney Crosby just had.

This is interesting though because I didn't know Bjugstad had muscles (I apologize if someone already made this joke but it was too easy).

The Penguins took eight penalties last night lmaoooooo.

With his assist last night, Jake Guentzel surpassed Sidney Crosby for the team lead in points. He now has 19 points (10G, 9A) through 22 games. 

Six of the Penguins last nine games (nice) have gone to overtime. Only two have gone to a shootout and their record during this stretch is 2-0-4. Yikes lol.

Per the Penguins, Jarry is 9-3 all-time at home with a 2.45 goals against average and a .916 save percentage. That's pretty good.

Bryan Rust continues to play like he's on PCP. He tallied another goal last night and now has 8 on the season which ranks second on the team entering play tonight.

The Pens have earned points in 9 of their last 11 games.
Expect Zach Trotman to continue to play. Juuso Riikola should be a healthy scratch again tonight. 

Defenseman Sami Vatanen should be in the lineup tonight for the Devils. He missed last Friday's game against the Pens with an injury.

Follow along on Twitter - @PensOfAnarchy. You can be disappointed with us.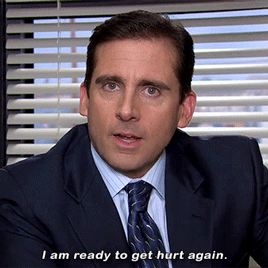 Do it.
Go Pens.


Please reload
Old Posts from our site, heyyyyyfannnssss (4/11-2/15). Cute name, but impossible to remember.
​