Gameday. Game 24. Flames vs Penguins.
Monday, November 25, 2019
PPG Paints Arena
7:00pm
TV: TVAS, SNW, AT&T Sportsnet
Radio: SPORTSNET FAN 960, 105.9 'The X' 
After playing one of their best games of the season Saturday against the Devils, the Penguins (12-7-4) will look to make it two in a row when they host the Calgary Flames (11-12-3). Puck drop is set for just after 7pm from PPG Paints Arena. 
The Penguins put together one of their best efforts of the season on Friday night, defeating the New Jersey Devils by a score of 4-1. Pittsburgh received goals from Dominik Kahun, Jake Guentzel, Jared McCann and John Marino (the best Marino to ever play in Pittsburgh). Tristan Jarry also made 36 saves in the win.
The Flames are coming off a 3-2 shootout win against the scumbags from across the state on Saturday. Calgary is led by forward Matthew Tkachuk, who has 20 points on the season (10G, 10A) although they do have the 2018-2019 Norris Trophy winner Mark Giordano on their team too. The good news for the Penguins is that the Flames just aren't that good, especially on the road. For starters, they employee Milan Lucic, who you may be stunned to find out, is recently back from serving a two game suspension after roughing up some scrub on the Columbus Blue Jackets. In addition, they're a lowly 5-9-1 away from home while the Pens are 8-3-2 on home ice this year. Calgary currently sits sixth in the Pacific Division only two points ahead of the lowly Sprong-less Anaheim Ducks and six points ahead of the god-awful Kings. 
Calgary's starter in net is David Rittich. So far this year, he's 10-7-3 through 20 starts with a .911 save percentage and a goals against average of 2.60. He'll likely oppose Matt Murray, who is 0-1-3 over his last four starts with a .907 save percentage and goals against average of 2.60. 
Kris Letang is a game-time decision today after going full in practice yesterday. Letang has been out since November 4th after suffering a lower-body injury against the Bruins.

It's nice to play a team not named the Islanders.

The Flames will be without winger Sam Bennett and defenseman TJ Brodie is a game-time decision. Brodie collapsed in practice last week so it's actually nice to see him back.

I wish Tristan Jarry played more. He's legit good. In his last two starts, Jarry has stopped 68/70 shots and he owns a 1.80 goals against average and a .945 save percentage as well.

Bryan Rust has points 10 of his 12 games played his season. He has 8G and 5A during this stretch. 

Milan Lucic is a scumbag. I fully anticipate him running around like a clown tonight but at least he makes other players feel safe!!

Per the Penguins, they've earned points in 8 of 10 games against the Western Conference this season and are 7-2-1. 

Flames winger Johnny Gaudreau has just 19 points through 26 games this season. Expect a hat trick tonight.

The Pens and Flames split their season series 1-1 last year. These two teams meet December 17th in Calgary.

Jack Johnson was a +2 last game, leading the Penguins. This makes people mad, including myself.

Honestly, the Flames have some nice jerseys and Myles Garrett is a scumbag.

Follow along on Twitter - @PensOfAnarchy. 
 Paul Bissonnette takes on Vancouver Warriors Training Camp - via the Warriors Youtube account.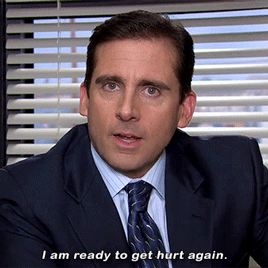 Do it.
Go Pens.


Please reload
Old Posts from our site, heyyyyyfannnssss (4/11-2/15). Cute name, but impossible to remember.
​