Gameday. Game 31. Canadiens vs Penguins.
Tuesday, December 10, 2019
PPG Paints Arena
7:00PM
TV: ESPN+, RDS, TSN 2, AT&T Sportsnet
Radio: TSN 690 - 98,5FM, 105.9 'The X' 
Hellloooooooooo everybodyyyyyyy, the Penguins (17-9-4) begin a three-game home stand tonight when they welcome in the Montreal Canadiens (13-11-6). Puck drop is set for just after 7pm from PPG Paints Arena. 
Jake Guentzel is an elite hockey player, which is unreal considering he's doing it all without Sidney Crosby, who I was told he was a product of. Guentzel added a goal and two assists Saturday night against the Red Wings in a 5-3 win. The Pens are feelin' hot hot hot. They've won three in a row entering play tonight and host a Canadiens team that they historically have had success against, especially recently. Over their last eight meetings, the Pens are 6-1-1 against the Habs including a 5-1 win coming back on March 2nd of last year. It's Star Wars night so expect to see a bunch of nerds if you plan on going to the game. 
The Habs are a weird team. They had lost eight straight games in between November 16 and December 1st but have won two of their last three. They last played Friday, beating the New York Rangers by a score of 2-1. This is the first game of a back-to-back for them as they'll fly home and take on the Senators tomorrow night. The Habs are led by Tomas Tatar who has 25 points on the season (9G, 16A). 
No idea who the Habs will turn to in goal tonight. As mentioned, this is the first of a back-to-back. Realistically, I'd expect Carey Price to go tonight and their backup, Cayden Primeau, to go tomorrow against Ottawa. Primeau is now their backup goalie after the Canadiens waived that emoji-tweeting whore Keith Kinkaid. I fully expect the Pens to turn to their number one goalie and the NHL's Second Star of the Week, Tristan Jarry. Jarry has been on an incredible run, posting shutouts in back-to-back games. Most recently he posted a 33 save shutout against Phil Kessel and the Arizona Coyotes. There is absolutely no reason why he shouldn't get the start tonight.
 'O Canada' tonight. 

As mentioned, Tristan Jarry was named the NHL's Second Star of the Week. Entering play tonight, Jarry's goals against average (1.81) and save percentage .943 rank first in the league. 

This is the first meeting of the year between these two teams. The Pens will be in Montreal on January 4th and these teams will conclude their season series on Valentine's Day back in Pittsburgh.

Max Domi is a scumbag. I fully expect him to act like an asshole out there tonight. 

Never forget when Chad Ruhwedel scored a real life goal on Saturday.

John Marino has more points (13) than first overall pick Jack Hughes (12) and he is tied with the second overall pick Kappo Kakko. Wild. The Penguins literally traded a sixth-round pick for him. 

The Penguins are going to lose because I wrote this, but they have points in their last 10 home games dating back to October 29th against the Flyers.

Overall, the Penguins have points in 14/17 home games this season.

Evgeni Malkin's next goal will be the 400th of his career. He currently ranks 7th all-time in goals by Russian-born players.

Alex Galchenyuk's first six years were spent with the Habs. Would be nice if he returned on the flight home with them.

We'll be at Milano's beforehand. Come say hello and hope no protestors light the building on fire or anything.

Follow along on Twitter - @PensOfAnarchy. 
Poutine >>>>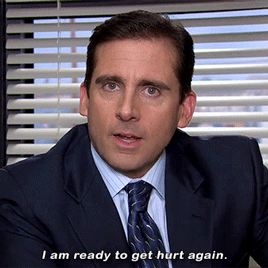 Do it.
Go Pens.


Please reload
Old Posts from our site, heyyyyyfannnssss (4/11-2/15). Cute name, but impossible to remember.
​