Gameday. Game 33. Kings vs Penguins.
Saturday, December 14, 2019
PPG Paints Arena
7:00pm
TV: FS-W, AT&T Sportsnet
Radio: IHeartRadio, 105.9 'The X' 
Hellllloooooooooo everybodyyyyyy, tonight the Penguins (18-10-4) conclude their homestand when they welcome Drew Doughty and the scumbag Los Angeles Kings (13-18-2) to town. Puck drop is set for just after 7pm from PPG Paints Arena. 
It's very fitting that it's Ugly Sweater Night and the Pens welcome the Kings to town. Just knowing this team employs Dustin Brown and Drew Doughty is enough to make me mad. That said, welcome all. The Penguins are coming off a boring as hell 1-0 win Thursday night against the Columbus Blue Jackets. Bryan Rust scored the game winner 3:02 into overtime on the power play. It really was a nice goal as he had to lift Seth Jone's stick and tuck it backhand almost simultaneously. That said, John Tortorella wasn't happy with his team's performance and that gives me life. Tristan Jarry, the Penguins number one goaltender, now has three shutouts over his last four games. 
The Kings enter play tonight last place in the Pacific Division with a lowly 28 points on the year. They're honestly pretty terrible, however, they did beat the Anaheim Ducks on Thursday by a score of 2-1 to give them two wins in a row so lookout. Their team is really old...between Jeff Carter, Drew Doughty, Anze Kopitar, and the soon to waived Ilya Kovalchuk they may have been around when the dinosaurs were here. Yikes. Per reporter Igor Eronko, LA plans to terminate Kovalchuk's contract after his December 15th bonus is paid. He wants to stay in the NHL but apparently he has an offer from a KHL team. Good riddance, bud. 
The Penguins will likely go with Tristan Jarry in net again and why the hell not? The dude's been absolutely incredible this year. The Kings will likely turn to piss-baby Jonathan Quick. He is 9-12-1 on the year with a 3.03 goals against average and an .893 save percentage. That's certainly less than ideal. No idea though as the Kings have a back-to-back. They are in Detroit tomorrow so realistically I expect Quick tonight and them to go to backup Jack Campbell tomorrow. 
Third jerseys tonight. 

I would expect Evgeni Malkin (illness) to play tonight. No idea though. I haven't been wrong about much this season so far though. 

Blandisi was sent back down the AHL for the sixth time this week so I assume that bodes well for Malkin and the Pens.

UPDATE: Blandisi was recalled again on an emergency basis so I have no idea what the hell is going on hahahaha. 

Evgeni Malkin still sitting at 399 goals for his career. 

Western Canada trip after this!! The Pens head to Calgary Tuesday then on to Edmonton, Vancouver, and then Nashville (??) before returning home to play...Nashville lmao.

This is the first meeting of the season for these clubs. The Pens will be out in L.A. on February 26th.

L.A. is 3-12-1 on the road this year so the Penguins will lose tonight. Write this down.

Jake Guentzel has 17 goals on the year which is absolutely incredible, considering he's a product of Sidney Crosby, so I was told.

Honestly, I hate Drew Doughty a lot.

Follow along on Twitter - @PensOfAnarchy. 
 Video via Delta Highlights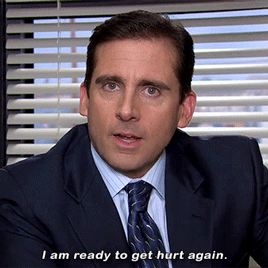 Do it.
Go Pens. 


Please reload
Old Posts from our site, heyyyyyfannnssss (4/11-2/15). Cute name, but impossible to remember.
​