Gameday. Game 36. Penguins @ Canucks.
Saturday, December 21, 2019
Rogers Place
10:00PM
TV: CBC, SN, SN360, SN1, CITY, AT&T Sportsnet
Radio: SN650, 105.9 'The X' 
Oh what a night last night was. The Penguins marched into Edmonton and defeated the Oilers 5-2 in front of basically nobody because the Oilers are still a disgrace. Okay, maybe not as much as before but they still have a long ways to go before being relevant again.
Tonight is a different night. The Pens head to Vancouver to take on the Canucks at 10:00 PM. Pittsburgh currently sits 5th in the East with a 21-10-4 record which is amazing considering who all has missed games this season. Vancouver is having an alright season currently sitting at 17-15-4 which is good enough for 11th in the West.
Last nights win put Pittsburgh over .500 on the road, as they now sit at 7-6-2 away from PPG Paints Arena. The Pens got goals from some unlikely people last night as both Chad Ruhwedel and Joseph Blandisi scored their second goals of the season. Kris Letang added a power play goal, and Jared McCann and Brandon Tanev added goals 10 and 7 respectively.
Tristian Jarry continued to prove he's the best goalie in Pittsburgh posted yet another strong performance between the pipes. With tonight being a back to back situation, the backup number two goalie, Matt Murray is expected to start for the Penguins. 
'O Canada' again tonight.

Never forget when these teams played on November 27th and the Pens came back to win 8-6. Wild. 

As mentioned above, the Penguins will likely turn to their backup not as good goalie, Matt Murray.

He hasn't played in two weeks.

Brandon Sutter is hurt for Vancouver...shocker.

Thank God the Canucks signed Micheal Ferland before the Penguins could.

JT Miller has 32 points in 36 games for Vancouver..Pittsburgh native.

Fun Fact: Canucks coach Travis Green probably would be the Pens coach had he accepted the assistant job under Mike Johnston.

Following this game, Christmas break begins until next Friday. Thank God.

Vancouver sucks for not wearing their black 'Skate' jersey tonight.

Follow along on Twitter - @PensOfAnarchy. 

Merry Christmas from our dysfunctional scrub-ass blog to you!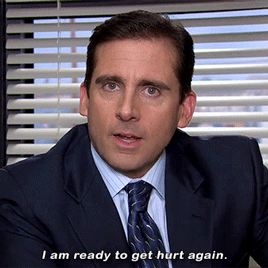 I'm ready to be hurt again.
LGP.


Please reload
Old Posts from our site, heyyyyyfannnssss (4/11-2/15). Cute name, but impossible to remember.
​