Gameday. Game 41. Penguins @ Canadiens.
Saturday, January 4, 2020
Bell Centre
7:00PM
TV: NHL Network, TVAS, CITY, SNE, AT&T Sportsnet
Radio: TSN 690 - 98,5FM, 105.9 'The X' 
Helloooooooo everyyyyboddyyyyy, how areeeee yaaaa? Tonight the Penguins (24-11-5) head to the poutine capital of the world to take on the Montreal Canadiens (18-17-6). Puck drop is set for just after 7PM from the Bell Centre.
This weekend is really weird one for the Pens. They have their tenth set of back-to-back games and will host the Florida Panthers tomorrow at 5pm (odd). Pittsburgh is coming off a 3-2 overtime loss on Thursday night thanks in part to a brutal Kris Letang tripping penalty which led to Brent Burns scoring the game-winner. 
The Penguins recalled goaltender Emil Larmi from the Wheeling Nailers (Nailer, I hardly know her). It was supposed to be Casey DeSmith but per the Penguins, he can't make the trip due to a lost passport. The logic behind this is so that Jarry, who sadly isn't starting tonight, doesn't have to travel up to Montreal just to fly back home and start in goal tomorrow. With that said, the Penguins will be turning to their backup goaltender, Matt Murray, tonight so buckle up. In addition, Pittsburgh also recalled forward Thomas Di Pauli in case of emergency since the Pens do not have any extra healthy forwards. He likely won't play tonight barring some injury happening between now and game time but with the Penguins, you can absolutely see that happening, right?
Montreal enters play tonight having lost four straight games. Their last time out, they lost 2-1 to the Tampa Bay Lightning at home and they currently sit 13th in the Eastern Conference with 42 points. Not really sure why the Canadiens brought in forward Ilya Kovalchuk but yeah, he signed a one-year, two-way deal with a value of $700,000 at the NHL level and $70,000 in the AHL. Surprise surprise but he didn't work out with the Kings organization and I doubt he'll workout here. 
As mentioned above, the Penguins will turn to their backup goalie, Matt Murray. Murray hasn't started the first game of a back-to-back since November 21st so this should be fun. I fully expect Carey Price to get the nod for the Habs. Price has struggled lately though, going 1-3 over his last four starts and allowing 15 goals in three games. Sucks that Carey Price is such an elite goalie on such a bad team. 
'O Canada' tonight.

Sidney Crosby continues to skate with the team, still no timetable for his return. 

The Habs beat the Pens earlier this season by a score of 4-1. They'll play tonight and wrap up the season series on Valentine's Day in Pittsburgh.

The Penguins begin their west coast trip next week which means we'll get to see the greatest goalie that ever lived, Marc-Andre Fleury, and the best forward to ever play, Ryan Reaves.

Apparently Brendan Gallagher is out because of a concussion suffered earlier this week? Sucks I didn't know that before I made the game day graphic. Gallagher was second on the team in scoring with 32 points (15G, 17A).

Honestly, poutine is amazing.

Follow along on Twitter - @PensOfAnarchy.

See you in like 3 seconds when the Pens take on the Panthers.
 From Rail Yard in Bridgeville, PA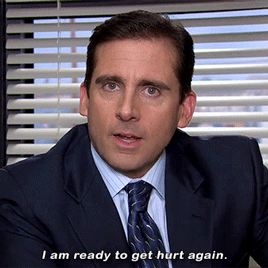 Do it.
Go Pens. 


Please reload
Old Posts from our site, heyyyyyfannnssss (4/11-2/15). Cute name, but impossible to remember.
​