Gameday. Game 54. Penguins @ Panthers.
Saturday, February 8, 2020
BB&T Center
7:00PM
TV: FS-F, AT&T Sportsnet
Radio: WQAM, 105.9 'The X' 
Helllooooooo everybodyyy, the Penguins (33-15-5) conclude their annual Florida trip tonight when they take on the Panthers (29-18-6) from BB&T Center. Puck is set to drop just after 7PM.
Well folks, the Penguins lost to the Tampa Bay Lightning by a score of 4-2 Thursday night. Tampa is good so that's really no surprise. What sucks is that the Penguins also lost rookie sensation John Marino. Marino was hit up high with a Steven Stamkos one-timer after the shot was redirected. Apparently, he suffered some broken bones on the left side of his face and could require surgery. Pretty crazy how within an 18 period, Marino's status went from being optimistic and they escaped something serious to welp this sucks. It'd be easier to cushion the blow if Justin Schultz was playing somewhat decent hockey or if we knew where Brian Dumoulin was in his rehab process. Nope. 
The Panthers enter play tonight trending downwards. While they're 7-2-1 over their last 10 games, they're just 1-2-1 following the All-Star break. They're coming off a 7-2 loss to the Golden Knights on Thursday night in which goaltender Marc-Andre Fleury surpassed Henrik Lundqvist for fifth place in all-time wins with 460. Florida is led by Jonathan Huberdeau who has 68 points (19G, 49A) in 53 games played.
Honestly, I have no idea who the hell to expect in goal for the Penguins. I think if Murray would have won on Thursday against the Lightning, I'd feel more confident saying him but it could be Jarry. For the Panthers, expect Sergei Bobrovsky. Bob has played subpar this season and he's currently sporting a below .900 save percentage with .898 and a goals against average of 3.28. Good thing they only have him under contract for another 6 years. 
I miss John Marino.  

Look for Juuso Riikola to fill the void while Marino is out.

The Penguins are 0-2 against the Panthers so far this season and are in danger of being swept. Yikes.

Have the Penguins done anything on the power play lately? Pretty sure they're 0/11 or something.

Patric Hornqvist has points in three straight games (1G, 2A).

The Pens are still 7-3-0 over their last 10 and 19-6-1 over their last 26 which isn't bad...it just feels like they're slipping a bit.

Bryan Rust had another 'maintenance day' Friday but I'd expect he'll play tonight.

Per the Penguins, Evgeni Malkin has 17 multi-point games out of the 40 games he's played this season. That's pretty good.

#KreiderWatch #ZuckerWatch #ToffoliWatch #SaadWatch (I hope not). Stay tuned. 

Looking forward to Keith Yandle 'Sonnnnkinnnnnnggg' some poor Penguin souls tonight.

For more on the SONNNKKK, click (this)

Follow along on Twitter - @PensOfAnarchy.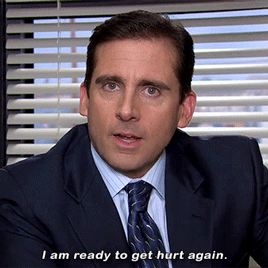 Do it.
Go Pens.


Please reload
Old Posts from our site, heyyyyyfannnssss (4/11-2/15). Cute name, but impossible to remember.
​