Gameday. Game 58. Maple Leafs vs Penguins.
Tuesday, February 18, 2020
PPG Paints Arena
7:00PM
TV: NBCSN, TVAS, SN, AT&T Sportsnet
Radio: TSN 1050, 105.9 'The X' 
Helllloooooo everybodyyyyy, how areeee yaaaaaa? Tonight the Penguins (36-15-6) wrap up their four game home stand when they welcome in John Tavares and the Toronto Maple Leafs (31-21-8). Puck is set to drop from PPG Paints Arena just after 7PM. 
The Penguins beat the holy hell out of the Detroit Red Wings on Sunday by a score of 5-1. They received goals from Sam Lafferty (6), Kris Letang (14), Sidney Crosby (11), and Patric Hornqvist (13 & 14). Realistically, Hornqvist should have had a hat trick and did, until after the game when it was announced that Sam Lafferty was credited for the first goal. Nonetheless, it was about what you'd expect a Penguins vs Red Wings game to be. With a win tonight, the Penguins could takeover first place in the Metrosexual Division as they sit just one point behind the Washington Capitals with a game in hand. Washington lost last night to the Vegas Golden Knights by a score of 3-2 and they are now just 4-6-0 over their last ten games. 
The Maple Leafs enter play tonight sitting in 3rd place in the Atlantic Division with 70 points. Toronto is 5-4-1 over their last 10 games and is most recently coming off a 5-2 loss to the Buffalo Sabres in what was surely Buffalo's equivalent of a Stanley Cup Final game seven. The Pens are 5-0-1 over their last six home games and the last time the Leafs visited town back on November 16th, Pittsburgh absolutely destroyed them, winning by a score of 6-1. Dominik Kahun had two goals and Bryan Rust had three points in the victory. Mike Babcock was fired the very next week after the Leafs lost to the Marc-Andre Fleury and the Golden Knights. 
No word on the goaltending matchup for tonight. These teams both meet again Thursday night in Toronto so whoever doesn't start tonight will likely go then. Have to imagine, with both goalies playing well this time of year, it's a good problem for Mike Sullivan to have.
'O Canada' tonight. 

Dominik Kahun could return to the lineup. He's been out with a concussion since January 19th.

Good lord, Auston Matthews already has 42 goals this year.

I feel like I know hockey quite well and then I look at the Leafs 3rd and 4th lines and I'm like, "who the hell are these people?" That's what they get for paying Marner, Matthews, and Tavares all of their money.

The Penguins have a power play goal in each of their last four games.

Per Penguins PR, Jared McCann will play his 300th career NHL game tonight.

Sidney Crosby has 19 points in 12 games since returning from injury.

Speaking of Sid, that first line with Zucker and Simon is an absolute force. 

Leafs goalie Frederik Andersen is 4-4-0 with a .929 save percentage against the Penguins throughout his career (Toronto Sun).

Evgeni Malkin has 64 points (22G, 42A) in 38 career games played against the Leafs. That's pretty good.

Nick Bjugstad is skating, which is good, at least for his family's sake because at least that means he's alive.

Still no word on whether or not Brian Dumoulin is alive or skating.

We recorded our weekly episode of the Icey Takes podcast last night and broke down all things Penguins, as well as Evander Kane, and the Jay Bouwmeester situation. Give it a listen here.

Follow along on Twitter tonight - @PensOfAnarchy.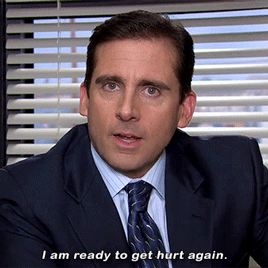 Do it.
Go Pens.


Please reload
Old Posts from our site, heyyyyyfannnssss (4/11-2/15). Cute name, but impossible to remember.
​