Gameday. Game 69 (Nice). Penguins @ Devils.
Prudential Center
7:00PM
TV: MSG+, AT&T Sportsnet
Radio: Devils Hockey Net., 105.9 'The X' 
Helloooooo everybodyyyyy, the Penguins (39-23-6) will play their 69th (nice) game of the season tonight when they take on the New Jersey Devils (28-28-12). Puck is set to drop from the Prudential Center just after 7PM.
Well, the Penguins certainly are a hot mess right now. They're just 2-8-0 over their last ten games and were absolutely manhandled in both games this past weekend, losing to the Capitals by a score of 5-2 on Saturday and then dropping the second game to the Canes by a score of 6-2 on Sunday. Have no fear though, the Penguins next eight games are against Metrosexual Division opponents and the rest of their schedule includes three more games against the Hurricanes, three against the surging Rangers, and one more against the Blue Jackets, Islanders, Flyers, and Capitals. If there was any bright side, forward Patrick Marleau scored his first goal as a member of the Penguins on Sunday. It was a beautifully placed backhand to get the Penguins on the board and the 562nd goal of Marleau's career. 
Despite the Devils being a bad hockey club that traded off a lot of assets at the deadline, they have actually been playing well as of late. They are 6-1-2 over their nine games and have won two in a row, including a 6-4 win over the New York Rangers on Saturday. Pittsburgh has split the season series with the Devils so far and still has one game remaining against them after today. 
For the Penguins, I would expect Matt Murray to get the nod in goal tonight. No goaltender on this team can save them from their lack of offense or defensive breakdowns. For New Jersey, expect Mackenzie Blackwood in goal. He's received 42 starts this season and has played well as of late, going 8-1-2 over his last 11 starts. 
Game 69. Nice. 

The Penguins have converted on just 5 of their last 38 power plays. That is less than ideal.

Pittsburgh allowed some guy named Morgan Geekie to score two goals in his NHL debut Sunday. That's simply unacceptable.

This is the first game of a three game road trip for the Penguins. They'll be in Columbus on Thursday and Carolina Saturday night before returning home to host the Islanders on Sunday evening with a weird 6PM start time.

No idea what the lines will be. I don't think the Penguins know either. 

Never forget when Evan Rodrigues was scratched Saturday in favor of Sam Lafferty. That's peak Mike Sullivan. 

The Devils are 5-0 at home over their last five games. 

Evgeni Malkin has points in four straight games and is now up to 23 goals on the season. 

Per Penguins PR, if Pittsburgh wins tonight they'll hit the 40-win plateau for the 13th consecutive season. 

Jared McCann hasn't scored since George Washington crossed the Delaware River.

I don't have a lot of hope.

We dropped a new episode of the Icey Takes podcast last night. We discussed the Penguins struggles and how I spent a lot of money to attend a Coyotes game in the second period. You can listen here.  

Follow along on Twitter - @PensOfAnarchy.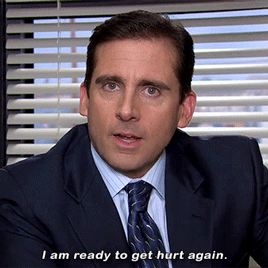 Nice.
Do it.
Go Pens. 


Please reload
Old Posts from our site, heyyyyyfannnssss (4/11-2/15). Cute name, but impossible to remember.
​