Gameday. Game 70. Penguins @ Blue Jackets.
Nationwide Arena
7:00PM
TV: ESPN+, FS-O, AT&T Sportsnet
Radio: 97.1FM, 105.9 'The X' 
Hellloooooooo everybodyyyyyy, how are ya? Hopefully you don't have the coronavirus. That said, following a big bounce back 5-2 win on Tuesday night against the Devils, the Penguins (40-23-6) are in Columbus tonight to take on the Blue Jackets (33-22-15). At the very least, this game will not be played in front of fans as the Ohio Governor, Mike DeWine, has issued a a public order which limits mass gatherings. At this point, we don't even know if the game will be played or even what the future of the NHL season holds. As of late last night, the league was discussing several options and The Board of Governors is set to have a call at 1PM Eastern Time regarding further proceedings. That said, the NBA suspended their season last night after a player who was apparently licking microphones and making fun of the coronavirus contracted well...the coronavirus. 
Update: All morning skates in the NHL were cancelled today which makes me think we will not see hockey tonight or in the near distant future.
If the Penguins do miraculously play tonight, they'll look to build off their big 5-2 win against New Jersey Tuesday night. After allowing a soft glove-side goal, Matt Murray rebounded nicely, making some clutch saves which included helping kill a 5 on 3 power play for 1:42 because Kris Letang decided to Kris Letang and took a very unnecessary slashing penalty that Mike Sullivan was supposed to have a talk with him about. Nonetheless, Pittsburgh came out victorious against a Devils team that had won two straight prior to their matchup.
The Blue Jackets enter play tonight 3-4-3 over their last ten games so consistency certainly hasn't been a thing for them. They currently hold the second wild card spot tied with 81 points with the Carolina Hurricanes. CBJ just recently completed their Western Canada trip going 1-1-1 including a 2-1 win over the Vancouver Canucks their last time out. The Blue Jackets are led by forward Pierre-Luc Dubois, who has 49 points (18G, 31A) in 70 games played. 
For Pittsburgh, expect Matt Murray in goal. He played well Tuesday night and should be considered the 'starter' moving forward. The Blue Jackets are expected to turn to Latvian superstar Elvis Merzlikins. He's started 31 games this season and has a .923 save percentage with a 2.35 goals against average. 
Of course, all of this is based on whether these two teams actually play hockey tonight. 
If these two teams play tonight, Columbus is set to wear their blue alternate jerseys. 

I wonder if they'll shoot off the loud ass awful cannon with no one watching.

Curious to see, with no fans, if the mic will pick up profanity from Torts and both benches. Stay tuned. 

Evgeni Malkin is currently riding a five-game point streak. During this stretch, he has 11 points (4G, 7A).

Death, taxes, and Nick Bjugstad being injured. He's week-to-week with an lower-body injury. What a baby. 

Zach Aston-Reese went full in practice yesterday, so his return is imminent. He's been sidelined since February 16th.

Evan Rodrigues is good. 

John Marino had a 'maintenance day' yesterday but is expecting to play tonight (if they play tonight).

Kris Letang is up to 15 goals this season, one shy of his career high set in 2015-2016. No word on how he plans to celebrate this inevitable milestone...he'll probably take a few more dumb penalties. 

With the win on Tuesday, the Penguins hit the 40 consecutive win mark for the 13th consecutive season.

Per Penguins PR, with Matt Murray's win on Tuesday night both goaltenders now have 20 wins on the season. This is the first time this has happened since the 1995-1996 season with Barrasso and Wregget. 

The Penguins signed some college kid named Drew O'Connor to a two-year entry level deal. Anyone named Drew sucks so my hopes aren't high.

We've got a big announcement planned for POA. Of course this would happen with the threat of games being postponed or cancelled. Stay tuned.

Follow along on Twitter - @PensOfAnarchy. 

Try not to get the coronavirus.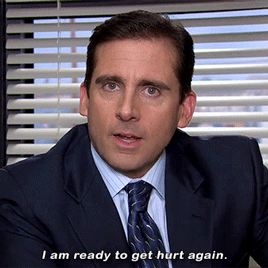 Do it.
Go Pens.
Don't get coronavirus. 


Please reload
Old Posts from our site, heyyyyyfannnssss (4/11-2/15). Cute name, but impossible to remember.
​